Custom Commissions
An opportunity for the client to work more closely with the artist to create something that will fit their unique life and space. From site based creations to custom paintings or a unique multidimensional piece of art, we'll discuss your ideas to dream up a lasting piece you'll love.
Dog Illustrations
I love dogs and drawing- that's about all one needs to know? This makes a great gift to yourself or others, and is easy to customize to your needs and price point. You can send me photos or we'll meet in person for me to get a sense of your dog, and the final piece can be on paper, canvas or digital.
Paper Prints
I'm trained as a traditional printmaker and create limited edition hand printed silkscreen artworks.  While silkscreen is labor intensive- if quick and easy is what your looking for, all my works can be reproduced digitally and I often sale reproducible artworks to hotels and commercial buildings.
Site Based Murals
I love working on murals for businesses, private residencies or outdoor spaces.  My artwork is happy being out of the gallery and for everyone to see! My murals typically combine multiple styles – I often hand paint, draw and silkscreen to create a dynamic mural to enhance and work with the space it's in. I'm happy to work on all surfaces and in all sizes.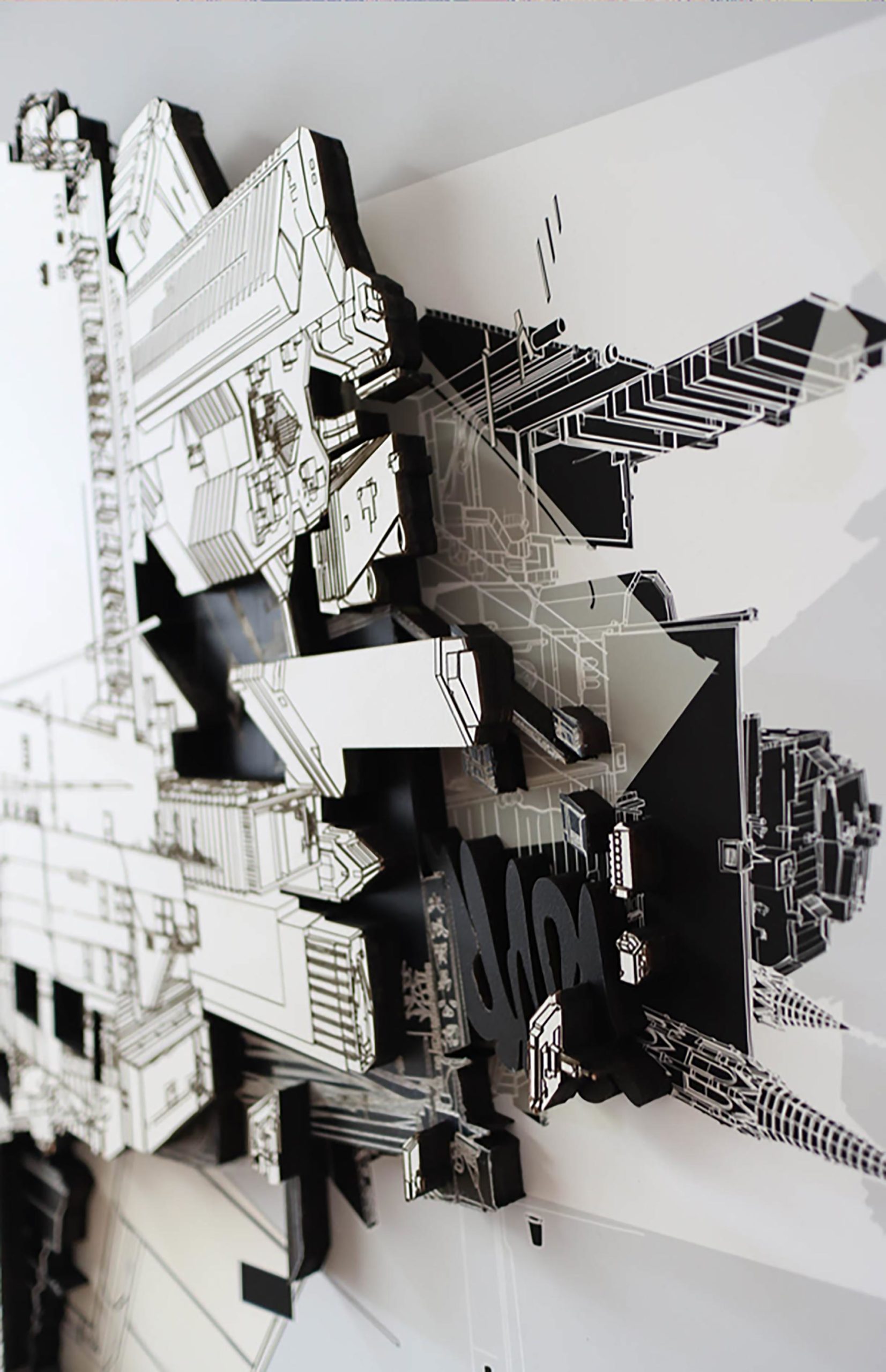 Multi Layer Install
I work with multiple layers to build sculptural art installations which communicate immense detail and depth, using a mix of mediums including LED lights, laser etched wood or glass.
Canvas Paintings
I started as an oil painter and love returning to this medium.  My canvas paintings are often robustly colorful, playful and dynamic.  Plus they're the easiest to hang – a great option for someone who wants a more portable piece!
If you're not sure which of these options is best for you, or you're interested in working together on a different project…